It gives us immense pleasure to share an essay written by one of our recent graduates Ms. Mishaim Majeed, who found the YP2G programme as a life changing experience. Mishaim is a student of National University of Sciences and Technology – NUST Islamabad, and currently doing her bachelors in Accounting and Finance.

An Essay From Mishaim Majeed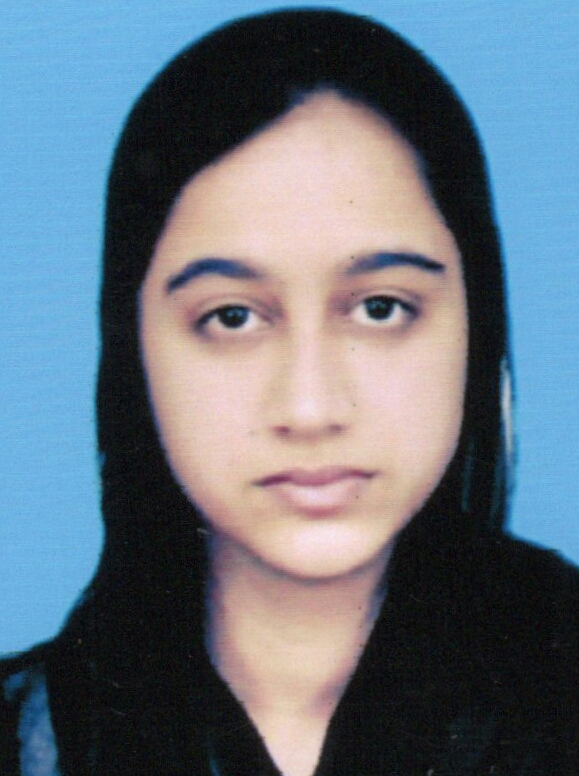 YP2G is a globally recognized online course. It has proved to be very helpful during the past few months. I am a student and currently studying Accounting and Finance from National University of Sciences and Technology (NUST) Islamabad, Pakistan. During my college studies, I felt prey to depression due to certain reasons. Those included bad behavior of teachers and intriguing nature of students. I was in a very miserable state. I had lost all hope. All I wished was to die as soon as possible. I started visiting a psychiatrist. He started giving me anti-depressants. I also went to a psychologist for counselling. Both of them helped me and I became stable and much better than before.
Seeing positive changes in me, my psychiatrist advised me to enroll myself with YP2G. That was the turning point of my life. I cannot believe how drastically I have changed during the past 3 months. I had never thought of those changes that YP2G has brought about in me. It has polished my abilities to talk, to listen and to act.
When I started this course, I thought myself as a complete failure. I did not think myself capable of doing the tasks assigned by the course. I started them with a very heavy heart. But after doing a few of the exercises, I found the course interesting. I started doing the activities with a great zeal and zest. I started feeling that there is someone who is understanding me. I felt that the exercises given are according to my behavior. They are the skills I need to improve. The options given in the quizzes depicted my nature. So I took interest in it.
Although I needed improvement in every field, but the skills I lacked in the most were problem solving, stress management, communication, team work and self-motivation. The course has helped me a lot to improve these skills.
Problem solving was my greatest failure. I always failed at solving problems. Whenever I had a problem, I was freaked out. I was the one who could not handle herself in a problem. How could I have handled any problem? Problems always frightened me. But now with the help of this course I have developed such strong nerves that I am no more afraid of problems. I am able to face them bravely and solve them logically. I completed the different assigned tasks. I talked to different people about problem solving. I looked over different problematic situations and different solutions to get out of them. This not only gave me different ways to get out of a problem but also broadened my mind. I have started looking on different aspects of a particular question. What, why, when, where, how are the questions that I look upon whenever I listen about any problem. This helps me to figure out the intensity and severity of any problem. So that I can focus on the important tasks first and then the other ones are to be solved later.
Stress management was another point of failure for me. Stress has always caused me great harm. Whenever I had exams, I was stressed out which led to health issues. From beginning, exams were the greatest cause of stress for me. They always led me to bad health. But now I am capable of handling the stress of exams. I have realized that exam is only a piece of paper. Man will get whatever he is destined to. Worrying is only a loss of time and energy. When I started this course, I was even stressed over completing the different tasks that were assigned by the course. During this time period, I learnt that worrying solves no problem. It only increases them. I found out that by taking interest I can do all these tasks. This helped me a lot in handling stress and keeping myself in control under extreme conditions. I have realized and understood that stress is man's worst enemy. Nothing can harm a person more than stress.
The thing I found the hardest was communication. I always felt that communication is not meant for me. I have seen people who can talk to anyone. They can talk to any random person sitting next to them in a bus or a waiting room. I would prefer sitting quiet for a whole day rather than talking to anyone whom I am not familiar with. But this course has improved my communication skill.  I have started talking to different girls living around me in my hostel. I have started greeting girls on my own. I do not wait for them to talk. Instead I initiate a talk. I have also tried to develop a habit of talking to people of every age group. I believe that this helps you grow and learn much more than communicating with the people of your own age group .I still find talking to people difficult but I feel that I have improved a lot. There was a time when I would not talk with my room mates and sit quietly the whole day. But now I talk to them, I tell them my activities of the whole day. We even go for walk in the evening and discuss our daily activities. Communication has also helped me in learning a lot about different people. When you talk to people, you come to know about their cultures, traditions, customs and their lifestyles. This plays a key role in a person's success.
Team work had always been my weak point. I was always pissed off by people. I did not like working in team. I could not handle people and their unpredictable behaviors. I hated when people did not work and put all the burden on one person. I could not cater different opinions of people. I could never make a choice between two opinions proposed by different people in a group. I always wanted others to take a decision and tell me my part. I would do my part efficiently and submit it within time and did not see what others were doing. This behavior used to create many problems. Lack of discussion and team work would cause problems at the final date. But after enrolling in this course and doing different exercises, I felt a prominent change in myself. I have been working on different projects with my class mates and I have tried to work to my maximum potential in the best interests of the group. This course has developed a habit of team work in me.
I still prefer working alone but I have overcome the problems which I faced during team work. Now I can work in a team without any hesitation. I no longer consider myself as inferior to others. I have learnt that team work helps you to understand different people, their mentalities, their ways of thinking, their natures and above all their behaviors. I am no more pissed off by strange nature of people.
When I started this course and took interest in it, it helped me in improving different skills. But I thought that self –motivation is not my capability. I thought that this feature has not been put in me by Mother Nature. With a bad heart, I took a start of self-motivation.  Beginning from the trace, I am amazed how far I have come. I cannot believe how I have transformed from the least motivated person to the most motivated person. Before starting this course, I was dependent on others. I looked to others to motivate me, to help me get out of any problem, to guide me in any difficulty. After beginning this course, I started watching motivational videos, reading about people who lived their lives in a miserable state but then brought the best out of themselves. This helped me a lot in being a self-motivated person. Now I don't need others to help me. I take care of my own. I motivate myself. I give myself perfect advice.  I do talk to others and seek their advice and their opinions but I do what I find the best, what I believe will help me the most.  I have become an independent person who can think the best and worst about herself.
I not only motivate myself but I also give advice to others and motivate them. This gives me an inner peace and happiness.
Today, when I see people suffering from the same problems as I was, I want to help them. I want everyone to enroll in this course and bring the best out of them. I believe that if someone has helped me in my bad days, it is my duty to help others in their bad days. This should be the ultimate goal of anybody's life. This platform is not only for those who are suffering from depression or are patients of anxiety. This is a platform for everyone. Everybody can enroll and train themselves for a better life.
At the end, I want to thank the entire team of YP2G and specially Mr. Ali Jafri who has been helping me since the start of this course. He contacted me after every few days and asked me about my progress. Whenever I could not answer his call, he would contact me either through email or WhatsApp. I am very grateful to him.